This week we had the pleasure to interview Sasha Noukhovitch, founder of STEM Fellowship, a Canadian non-profit organization that uses peer mentoring and experiential learning to teach high school and university students skills in data science and scholarly writing.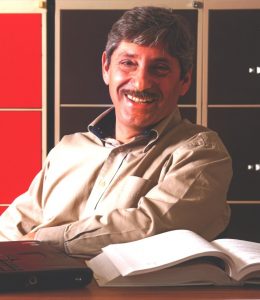 Tell us about yourself
I started my career as an electrical engineer/researcher in the nuclear power industry and quickly realized that my academic interests lay in the field of human interaction with information technology. That led me to do my Ph.D. in management theory and situational analysis. When I came to Canada, I started research at the Jack and Mae Nathanson Centre on Transnational Human Rights, Crime and Security studies. At one point in my work, I received an invitation to consult high school administrators. There, I discovered that a new generation of students has a unique and special relationship with information and communication technology. It was so interesting that I added a Bachelor of Education on top of my Ph.D. and got into teaching.
How did you come up with the idea of STEM Fellowship?
Through my teaching practice came a realization that today's students are natural data scientists. Moreover, they have their own body of knowledge, expertise, and culture in dealing with information that they share and develop as a digital learner community.
I thought that like any other academic or skill community, they would need society to unite the most advanced and motivated among them, to define and consolidate best practices of student-driven education, their knowledge crowdsourcing, and cybersecurity behavior. That was the beginning of STEM Fellowship, which in 4 years, has grown into a nation-wide student network currently present on 17 university campuses and at 43 high schools with over 250 student executives, branch presidents and editors that lead various STEM Fellowship programs.
A new knowledge community needed a scholarly communication platform of its own. And it was only logical to approach the biggest and most established national academic publisher – Canadian Science Publishing (NRC Research Press) – for support. With their help and guidance, we launched the Open Access STEM Fellowship Journal that is entirely dedicated to original high school and undergraduate student research.
Working with high school students
STEM Fellowship is a student-run organization where they are focused on empowering their ideation, critical thinking and reasoning with big data. This includes open data and open science resources, and analytical tools that enable them to address challenges in the areas of digital citizenship and cybersecurity.
The practical application of student leadership, team building, and peer mentoring take form in various programs. Thus, Big Data Challenges aim to develop natural data analysis talents, providing the next generation of students with opportunities and competitions in data science. Science Communication is a unique platform to foster, develop and showcase student's scientific writings and introduce them to the world of scholarly communication.
STEMpowerment Program specifically focuses on providing free academic support and peer counseling for youth who are members of communities that have been traditionally underrepresented in STEM (science, technology, engineering, and mathematics) while including them into a scholarly and innovative network of students which transcends geographical, cultural, and socioeconomic borders.
We believe in project-based, challenge motivated approach that goes through all STEM Fellowship programs including the national Canadian Young Physicists' Tournament that determines Canada's representative team for the annual International Young Physicists' Tournament.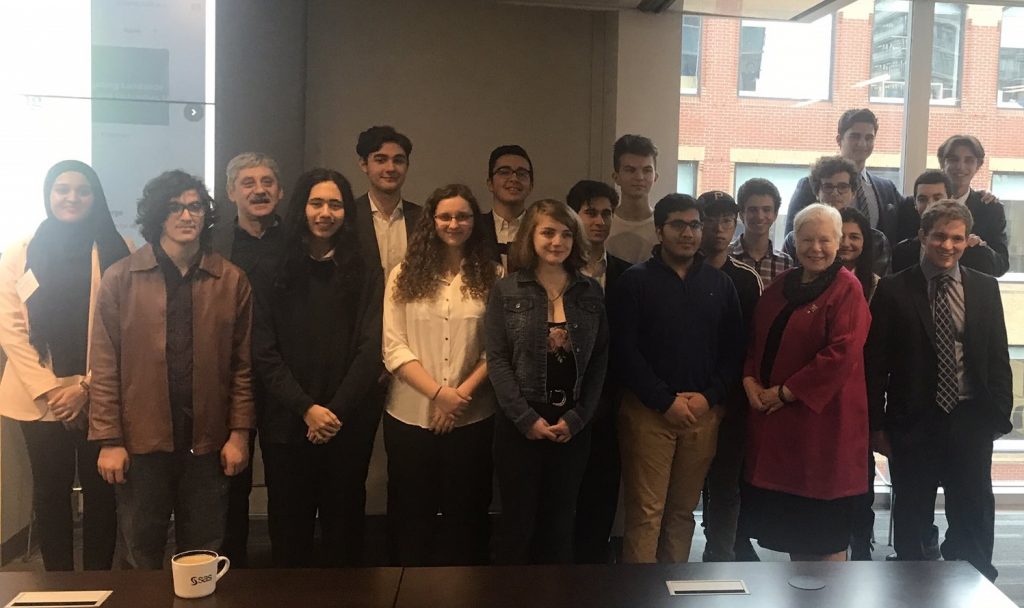 Why is the work at STEM Fellowship important?
Today's students are the driving force behind knowledge-based community sites and social networks like Quora, Reddit, Papers We Love, etc. These are new forms of science communication and learning delivered through collective and collaborative contributions of knowledge community members. Analysis of these innovative practices allowed me to develop a new digital learner-oriented pedagogical model that implements the following principles:
Tapping into answers and accumulating information by association.
Crowdsourcing data interpretations and knowledge references.
Accelerated critical thinking and learning within peer-groups and knowledge-sharing social networks, which provides a unique opportunity of non-verbal intro- and trans-generational exchange of information and ideas.
I believe that the way education is delivered today no longer fits how students acquire knowledge, and by adapting to a digital learner-oriented model, we will see more innovation and excellence from the growing generation, and as a result of their achievements our society will thrive.
What are the opportunities offered in the STEM field in terms of cybersecurity?
STEM Fellowship community sees and practices cybersecurity as day-to-day behavior and etiquette rather than technological regulations. For the data-native generation, it equates to some form of hygiene in part of their interaction with others and the majority of their cognitive activities.
STEM Fellowship, as a community that comprises the future leaders of the digital workforce, collects, accumulates and circulates the best practices and personal norms of cybersecurity. Our members apply big data tools to boost the quality of their decision making when it comes to cybersecurity threats.
I personally lead a group of students who take part in CyberPatriot competitions, and last year they won the Canadian CyberTitan national competition.
How can companies or high school/universities/college get involved with STEM Fellowship?
STEM Fellowship's unique inquiry-driven and experiential learning programs invite the data-native generation of students from across the country to strengthen their analytical and inquiry skills while obtaining exposure to the fundamentals of data science. In light of its ability to facilitate research talent recruitment and prompt the development and grassroots generation of interdisciplinary research ideas, STEM Fellowship programs contribute to fostering scientific innovation and preparing STEM students for the digital workforce.
We seek and welcome industry and academia mentoring and judging of student projects as well as their program sponsorship and internship opportunities.
Follow and connect with STEM Fellowship on their website, LinkedIn, Youtube channel, Twitter and Facebook.
*****
Would you like to share your cybersecurity experience with our community? Do not hesitate to contact our communication coordinator Jasmin Pilon at jasmin.pilon@umontreal.ca
We want to hear from you!