Numerous and various interconnected Internet of Things (IoT) devices continue to increase on the market. Smart home devices are marketed as providing multiple benefits to make consumers' life more manageable and, as such, are a significant part of the loT consumer market.
Media and researchers have raised questions about the security of smart home technology, including concerns about the lack of control over the disclosure of information, limited authentication, and vulnerability to attacks of these devices.
In this article, the authors examine how security concerns influence intentions to use smart home devices. Using the reasoned action approach, they set to study the relationship between consumers' security concerns and their decisions to adopt smart home devices.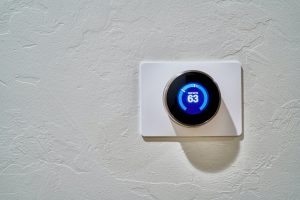 The reasoned action approach emphasizes the role of attitudes in determining behaviour. As such, the more positive a person's attitude to the adoption of smart home devices, the stronger they intend to use them. Within this approach, perceived behavioural control is also taken into account. Thus, stronger perceptions of control are associated with a stronger intention to use.
The authors also considered age and education effects: older consumers have a different experience of technology compared to younger consumers who have grown up surrounded by Internet technologies. Consumers with a university education are more likely to have access to the Internet and might use it more for studying or working purposes from home.
The results of this study show that perceived security risk does affect intentions to use smart home devices. Attitudes towards the use of smart home devices and the perceived control over the secure use of these devices play a role in the intention of using smart home devices. Older and more highly educated people are more likely to take their assessments of security risk into account when they make decisions about the adoption of smart home devices.
This study suggests that when seeking to understand the role of perceived security risk in the adoption of smart devices, it is important to measure not just the concerns of potential consumers, but also their attitudes and perceptions of control over security.
To cite: Klobas, J. E., McGill, T. and Wang, X. (2019). How perceived security risk affects intention to use smart home devices: A reasoned action explanation. Computers & Security, 87, 1-13