The Canadian Anti-Fraud Centre produces regular bulletins to help Canadians to better protect themselves against fraud.  
A Romance Scam involves any individual with false romantic intentions toward a victim in order to gain their trust and affection for the purpose of obtaining the victim's money or access to their bank accounts or credit cards. In some cases the suspect will even attempt to get the victim to commit fraud on their behalf – as a money mule (accepting, then transferring money or goods) often unknowingly. Most romance scams begin via social media sites or online dating sites.
ENG-Romance_Scam_Infobulletin-BLUE (dragged)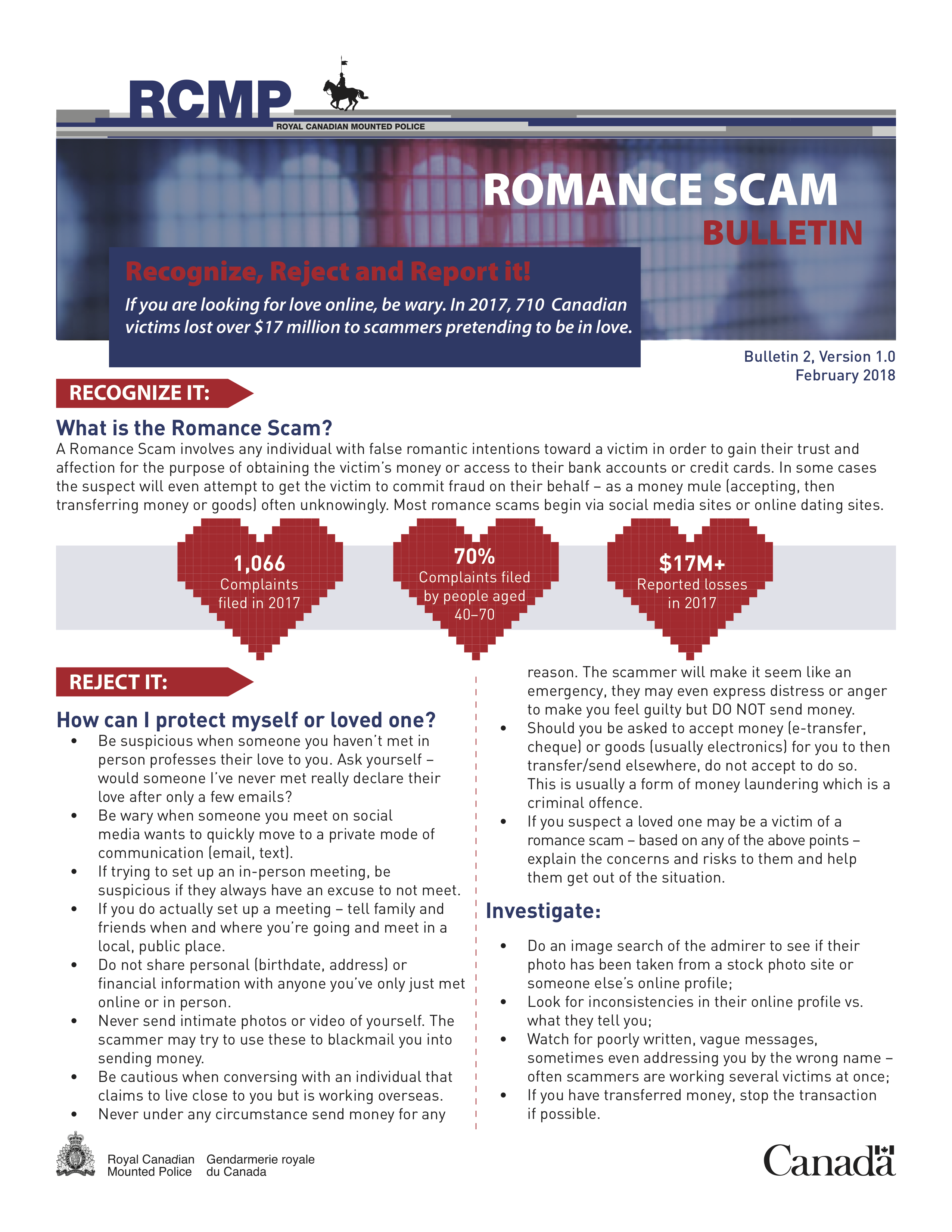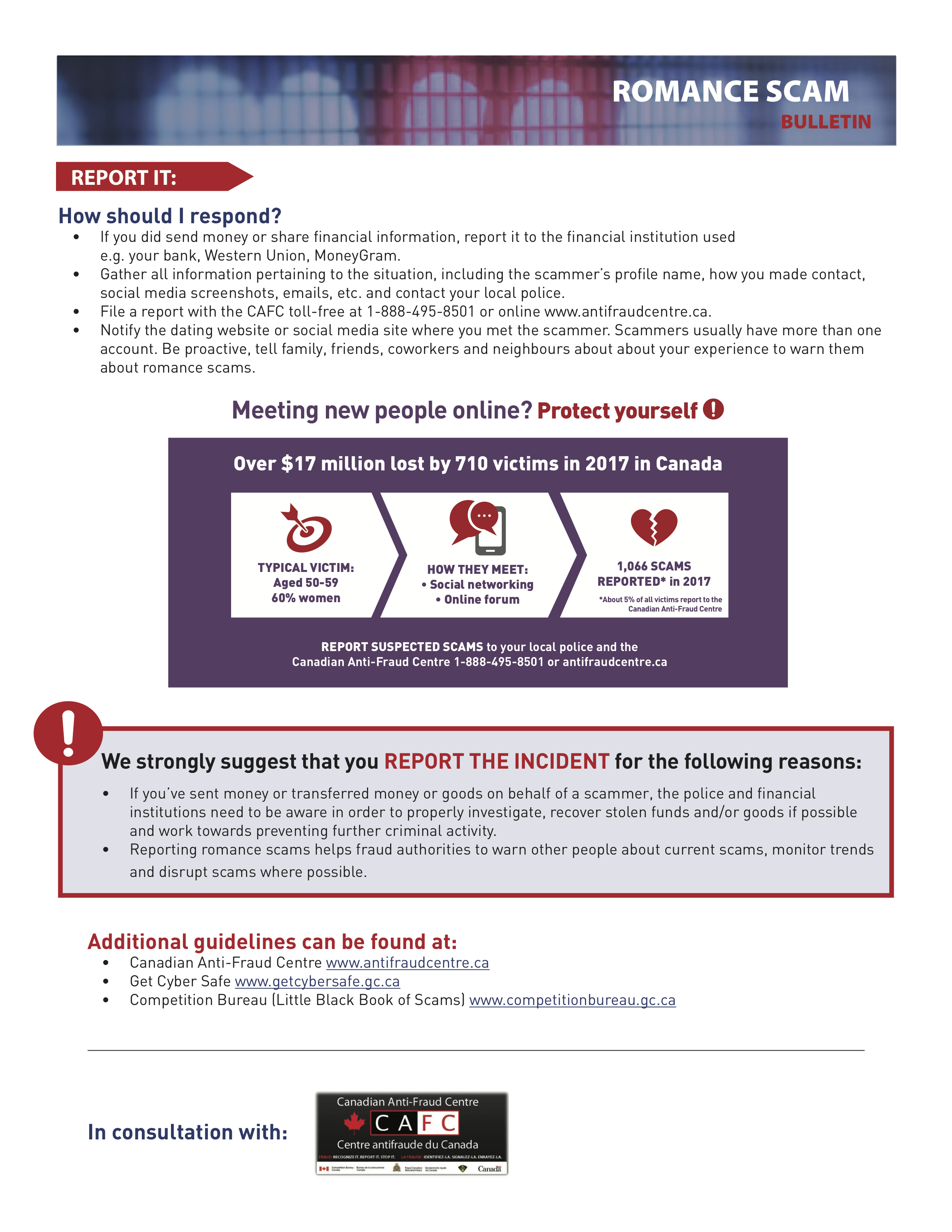 A PDF Version can be downloaded here ENG-Romance_Scam_Infobulletin-BLUE.